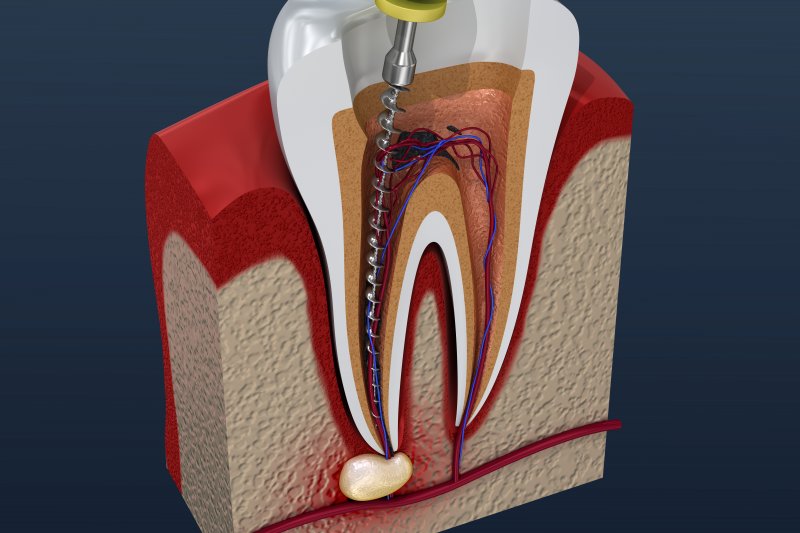 Root canal therapy is a procedure that can stop the pain of a persistent infection and save your tooth from needing to be extracted. Needless to say, it's an extremely important procedure for keeping your natural smile intact. So the question is, who should you trust to handle your root canal therapy? On the one hand, all dentists have some training in performing the procedure, but if you want the best results, you should see an endodontist – a specialist that focuses on root canal therapy and other procedures that involve the inside of the tooth. Below are 3 important reasons why you should choose an endodontist over a regular dentist to salvage an infected tooth.
1. Endodontists Tend to Have More Experience with Root Canal Therapy
Since endodontists specialize in root canal therapy, they tend to perform the procedure far more often than general dentists do. The average endodontist will complete nearly 25 root canal treatments each week while a general dentist may only perform two or less. Greater experience means that an endodontist is more likely to know how to handle particularly complex root canal procedures; you can rest assured that your smile will be in good hands when it counts the most.
2. Endodontists Have Advanced Education
Less than three percent of dentists meet the requirements to call themselves endodontists. To do so, they have to complete two to three years of education in an advanced specialty program after completing dental school (which takes four years by itself). During these extra years of learning, they specifically study disease involving the dental pulp as well as the best methods for treating them. As a result, endodontists have a tendency to be much more knowledgeable when it comes to root canal therapy, and you definitely want to leave your smile in the hands of a true expert.
3. Endodontists Use Cutting-Edge Technologies
The impact that state of the art technology can have on the quality of your care should not be underestimated. Since endodontists primarily perform root canal therapy, they tend to invest in advanced instruments that help make their treatments more precise and comfortable. For example, they might use a special dental surgical microscope in order to get an extremely detailed look at the tooth being treated. Many general dentists use similar instruments, but they usually only magnify the tooth up to four times; an endodontist's microscope offers a much better view, which is critical when treating complex dental structures.
When you think you have an infected tooth that needs root canal therapy, calling an endodontist right away can help give you your best chance for preserving your natural grin. Look for an endodontic expert in your area that you can get in touch with if there's an emergency.
About Endodontic Associates Saratoga
At Endodontic Associates Saratoga, we have three endodontists on staff who all have years of hands-on experience saving teeth and serving different kinds of patients with root canal therapy, endodontic retreatments, and more. Our state-of-the-art office is equipped with surgical microscopes, digital X-rays, and other types of technology that allow us to diagnose and treat infected teeth more efficiently. To schedule a consultation and learn more about the root canal process, visit our website or call (408) 255-6511.