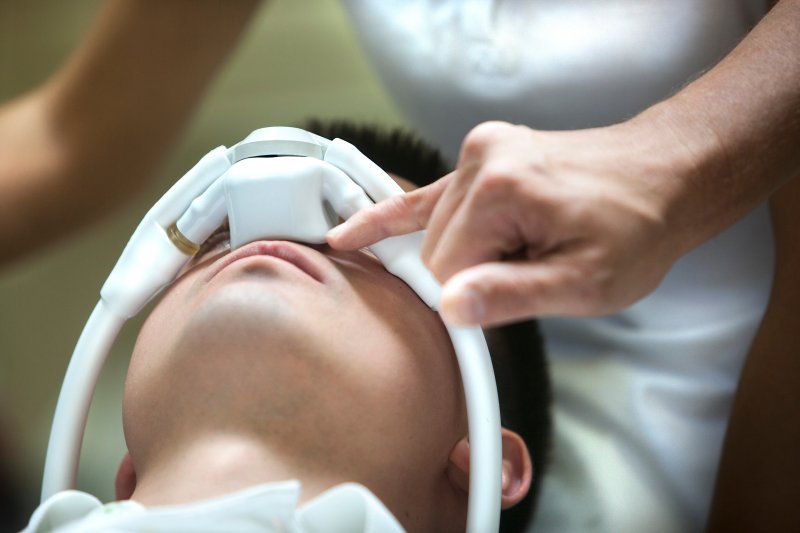 If you're thinking about having nitrous oxide sedation done at an oral health appointment, one of the biggest questions on your mind is likely, "Is it safe?" After all, if you're already anxious about your oral health care, then you'll want to be fully confident about getting nitrous oxide before your appointment even begins. The following post covers the basics of nitrous oxide and how safe it is in a dental environment.
How Does Nitrous Oxide Work?
Nitrous oxide is a colorless gas that can calm you down and cause a sense of relaxation to spread throughout your body. When your visit begins, you'll put a small mask over your nose. The nitrous oxide will be mixed with oxygen, and you'll breathe the mixture in via the mask; you'll feel the effects quickly, but you will still be conscious enough to move on your own and respond to any questions that you're asked. After the procedure is complete, the mask is removed. It takes a very short amount of time for nitrous oxide to disappear from the body after you stop breathing it in, so you'll be able to return to your normal routine afterwards.
How Safe is Nitrous Oxide?
Nitrous oxide is considered extremely safe and effective when administered properly. Because the gas is mixed with oxygen, you'll be able to breathe comfortably while being sedated. It's non-addictive and non-allergic, so there's very little risk involved. There is a chance of experiencing nausea, so it's usually recommended that you only have light meals before being sedated. Other possible side effects include shivering, excessive sweating, fatigue, and dizziness; however, not all patients experience these symptoms, and when they do occur, they're only temporary.
While most people can get nitrous oxide with no problems, it's not recommended for those with certain medical conditions, such as chronic pulmonary disease. The oral health specialist will need to review your medical history in order to confirm that nitrous oxide is right for you.
Should You Get Nitrous Oxide?
You may want to consider nitrous oxide if you are anxious about having any kind of dental work done. It's also very helpful if you have trouble sitting still or comfortably reclining in a dental chair for longer periods of time, or if you have a pronounced gag reflex that might get in the way of treatment.
If you have any uncertainties about having nitrous oxide administered at your next visit, get in touch with the practice where the procedure is being performed; they'll address your concerns and help you make any necessary preparations for your next visit. Thanks to nitrous oxide, even anxious patients can stay calm and relaxed while their smiles are being looked after.
About the Practice
At Endodontic Associates Saratoga, all of our endodontists are completely dedicated to helping you with your special oral health needs; they have all completed a specialized endodontic program and have years of hands-on experience serving different kinds of patients. They can recommend nitrous oxide and other types of sedation dentistry if you need help relaxing during your appointment. To schedule a consultation or ask about our sedation options, visit our website or call (408) 255-6511.