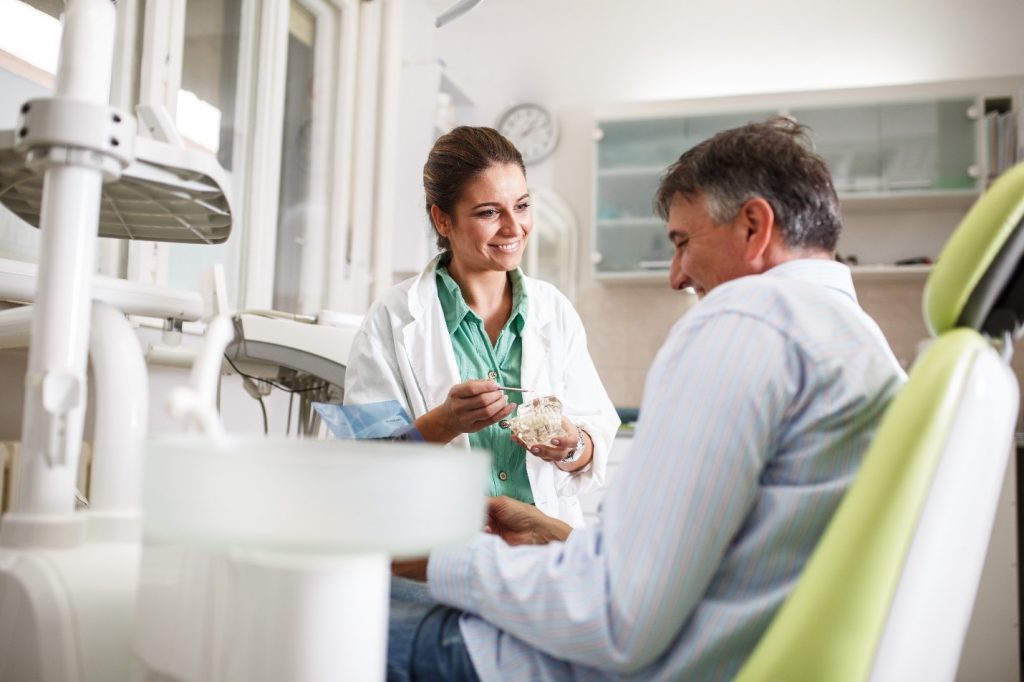 Do you struggle with mild to severe dental-related anxiety? Do you dread your appointments because of a sensitive gag reflex or the subsequent head, neck, or jaw pain? If so, your dentist may have recommended sedation dentistry. If you've never experienced it before, then you naturally may have some questions. While it's always a good idea to direct any specific ones to your dentist, you can keep reading to learn the answers to a few of the most frequently asked questions about sedation dentistry below.
#1. Who Can Benefit from Sedation Dentistry?
One of the most popular reasons sedation dentistry is used is to keep a patient's anxiety and nerves at bay during their time in the treatment chair. Of course, that's far from the only use. It can also help patients who:
Have a sensitive gag reflex
Need extensive dental work
Struggle with sensitive teeth or gums
Experience head, neck, or jaw pain
Have trouble sitting still for long
If you think you'd benefit from the calming effects of sedation dentistry, then don't hesitate to talk to your dentist. That way, you can determine if you are a candidate and if adding it to your treatment plan would positively contribute to your dental experience.
#2. What Types of Sedation Dentistry Are Available?
"Sedation dentistry" is an umbrella term that includes several different types, including:
Nitrous oxide – Commonly known as "laughing gas," nitrous oxide is a milder form of sedation dentistry. In this case, a nasal mask will be placed over your nose, allowing you to consistently inhale the odorless mixture throughout your treatment. Although you'll feel calm, you won't be asleep. Instead, you'll be awake and able to respond to any verbal commands from your dental team.
Oral conscious sedation – A step up from nitrous oxide, oral conscious sedation is a more powerful sedative that you take in pill form. Again, you will be completely awake, but you will be both physically and mentally relaxed once the effects begin to set in. Once the procedure is over, you likely will have little to no memory of it.
IV sedation – IV sedation is reserved for patients who struggle with an extreme fear of the dentist or need extensive dental work done. Once the small injection is in place, the effects will kick in almost instantly. Due to the intense relaxation, it's recommended that you have a trusted adult drive you home after your appointment.
#3. Who Is a Candidate for Sedation Dentistry?
Although sedation dentistry is suitable for a wide range of patients, there are some exceptions. For example, patients who are pregnant, who have conditions like allergies that make it difficult to breathe in the nitrous oxide, or who are allergic are not candidates. Don't worry – your dentist will review all of this with you during your appointment and help determine if you qualify after reviewing your medical history.
For some patients, sedation dentistry is the key to getting the anxiety-free, comfortable dental care they need. So, if you think you would benefit from one of the above calming solutions, don't hesitate to talk to your dentist!
About the Practice
Our team at Endodontic Associates Saratoga has not one, not two, but three skilled endodontists in-house! Together, they are able to provide nearby individuals and families with meticulous and efficient dental care. Plus, we offer nitrous oxide, oral conscious sedation, and IV sedation for patients who need a little extra assistance staying calm and comfortable during their procedure. If you have a question about sedation dentistry or are ready to schedule an appointment, don't hesitate to visit our website or call (408) 255-6511.