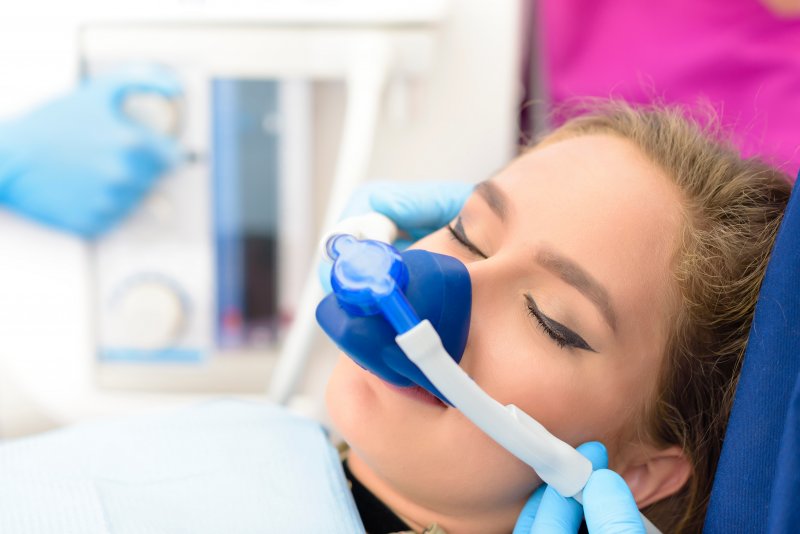 Anyone who has a family member with special needs knows that they often need specific accommodations in order to safely and comfortably get the care they need. This is especially true if said family member needs root canal therapy in order to stop a toothache and protect their natural teeth from extraction. When looking for an endodontist that serves special needs patients, one thing you'll definitely want to confirm is what kind of sedation options are available at the practice. Sedation is often the key for successful dentistry for special needs patients, and in this post, you can learn more about how it can be used to provide your loved ones with a relaxing, stress-free experience.
What is Dental Sedation?
Sedation does not necessarily mean putting a patient to sleep; rather, it involves inducing a highly relaxed state where they won't experience fear or discomfort while they're receiving root canal therapy or another form of treatment. There are different kinds of sedation to choose from based on the situation:
Nitrous oxide sedation is the mildest form of sedation. The sedative is inhaled through a small nasal mask, making the patient feel relaxed and happy. The effects of nitrous oxide wear off quickly after the mask has been removed.
Oral conscious sedation is a stronger alternative to nitrous oxide sedation. The patient is given a pill about an hour before their appointment that causes them to feel physically and mentally relaxed once the appointment starts.
IV sedation is often used for extreme cases of dental fear or patients that need extensive dental work. A powerful sedative is injected straight into the veins, taking effect very quickly. The endodontist is able to adjust the sedation level in real time for ideal patient comfort.
How Does Sedation Help Special Needs Patients?
Many special needs patients need to have many doctor visits and medical treatments throughout their lives, which can lead to fear and stress when it comes to medical or dental care of any kind. Sedation offers a simple way to help potentially fearful special needs patients remain calm while they're being treated. Also, if a special needs patient has trouble holding still for long periods of time for one reason or another, sedation dentistry can make things much easier for them and their endodontist. In many cases, dental sedation can simplify special needs visits so that an appointment that might have taken hours otherwise can be completed in a much shorter amount of time.
Is Sedation for Special Needs Patients Safe?
While sedation is not completely risk free, it's generally considered a very safe procedure suitable for a wide range of patients, including those with physical disabilities or certain cognitive conditions. The endodontist will always review the patient's medical history before administering sedation, and they'll always make sure they have the necessary oxygen and medication on hand to reverse a sedation if they need to.
Everyone in your family should have access to high quality care when they're in the middle of a painful dental emergency, and sedation dentistry makes this possible. When you bring a family member with special needs to an endodontist or dentist for the first time, be sure to ask about what sedation options are available.
About Endodontic Associates Saratoga
Here at Endodontic Asssociates Saratoga, we have three endodontists on our staff who have years of hands-on experience helping all kinds of patients protect their smiles via root canal therapy and other procedures for infected or damaged teeth. We welcome patients with special needs, and we have a full range of sedation options – including nitrous oxide, oral conscious, and IV sedation – that can help patients relax in any situation. To schedule a consultation, visit our website or call (408) 255-6511.