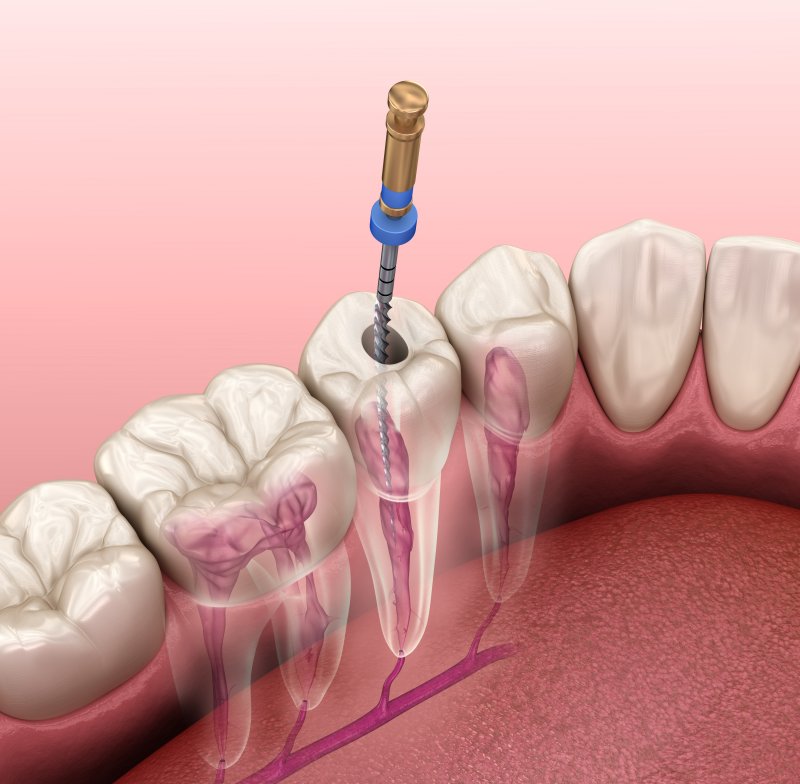 Root canals are performed every day to stop dental pain and save infected teeth, and yet there are still many people who dread them to the point of avoiding them altogether even when told that they're the best possible treatment option. Part of the reason for such misgivings is the sheer number of misconceptions surrounding the procedure. By learning the truth about this treatment, you can better appreciate its importance and head to your appointment with confidence. Below are 4 key facts about root canal therapy.
1. Root Canals Don't Cause Pain; They Stop It
You may have heard horror stories in the past about how painful root canal therapy is, but the truth is that most of the discomfort associated with it actually comes from the infection that it is designed to treat. An infected tooth can cause a lot of pain, which will only persist if the damaged pulp isn't removed. Once root canal therapy has been performed, you'll quickly find relief from tooth pain. Thanks to modern medicine, your mouth will be numbed before the procedure, meaning there will be very little, if any, discomfort. Medication can be prescribed to help you manage soreness and swelling afterwards.
2. Root Canal Therapy Can Be Done Relatively Quickly
It usually only takes one or two appointments to complete a root canal. The exact length depends on how many teeth are being treated and how complex your condition is; your doctor can give you a more concrete timeline after an examination has been performed.
3. Root Canals Do Not Cause Illness
Some people have heard that root canal therapy can sometimes lead to illness, but this is unfounded. In fact, the evidence that suggests people who have had root canal therapy are at no more risk for illness than those who have never had it. You will have to follow your dentist's aftercare instructions carefully to avoid an infection, but this is true of any oral surgery; the procedure itself will not make you sick.
4. Root Canal Therapy Lets You Save the Tooth
Once the damaged pulp has been removed along with any harmful bacteria, your tooth will be safe from any further damage, and there will be no risk of the infection spreading any further. As such, you'll be able to keep your natural tooth instead of having it extracted and replaced.
A root canal is nothing to be afraid of; in fact, being told you need one can be seen as a blessing in disguise, since it means the tooth may not have to be removed. If you have any other questions about root canal therapy, call your dentist today to set up an appointment.
About the Practice
At Endodontic Associates Saratoga, we're lucky to have three talented endodontists on staff who have all completed specialized endodontic programs and have had many years of hands-on experience saving teeth and stopping oral infections. Your wellbeing is our top priority, and we'll always focus on relieving your pain while preserving as much of your natural smile as possible. Same-day emergency root canals are available when needed. To learn more about our services or schedule an appointment, visit our website or call (408) 255-6511.